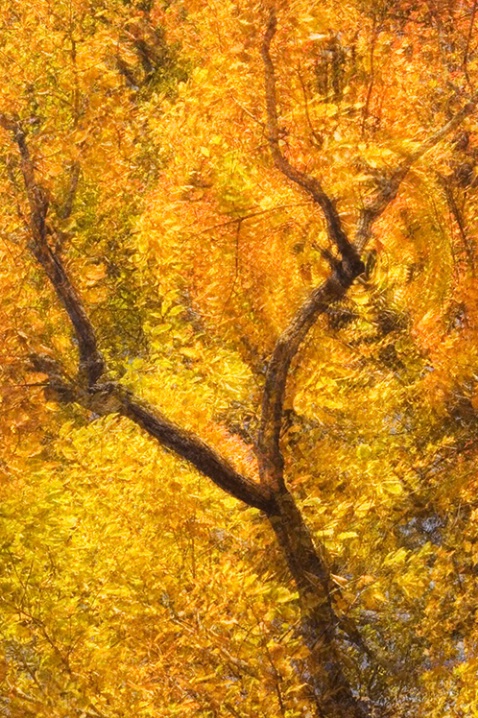 Tree Spiral - Chattanooga 11-10-07
f/20 0.3 sec. ISO 100 Canon 28-200mm lens @ 70mm I used Photoshop to combine multiple layers, each of which were rotated slightly about an acentric focal point.
© Robert A. Burns
Copyright for this gallery photo belongs solely to Robert A. Burns. Images may not be copied, downloaded, or used in any way without the express, written permission of the photographer.